Wax Wednesdays: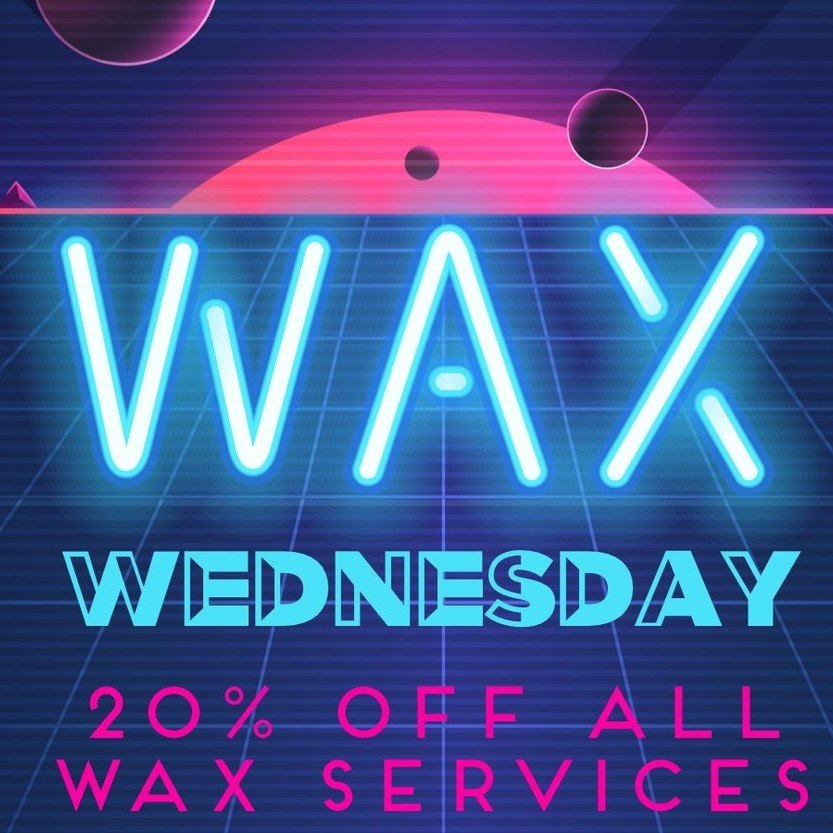 Each and every Wednesday receive 20% off ALL waxing services. Plus a 10% discount offered to those who wax every 4-6 weeks.
NOVEMBER SPECIALS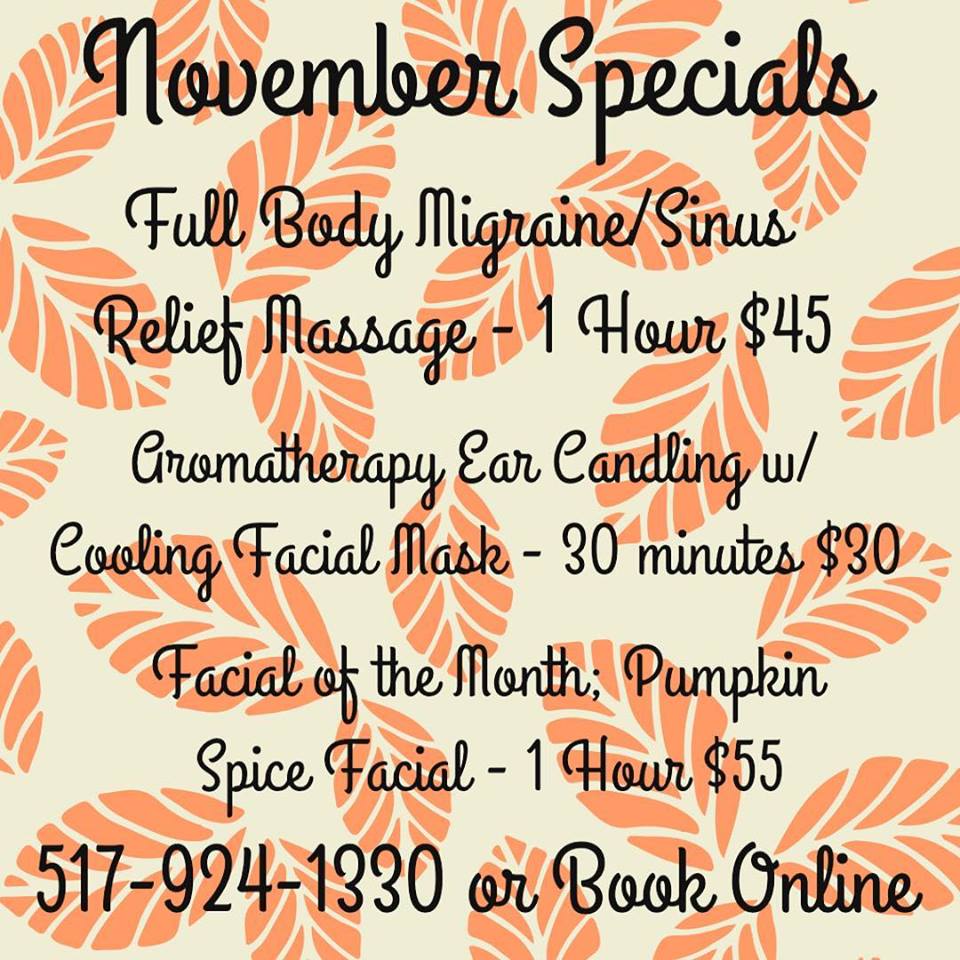 *Black Friday BOGO Gift Certificate SALE- Valid: November 23-26 Only, with Morgan & Amanda. Call 517-924-1330 to get yours!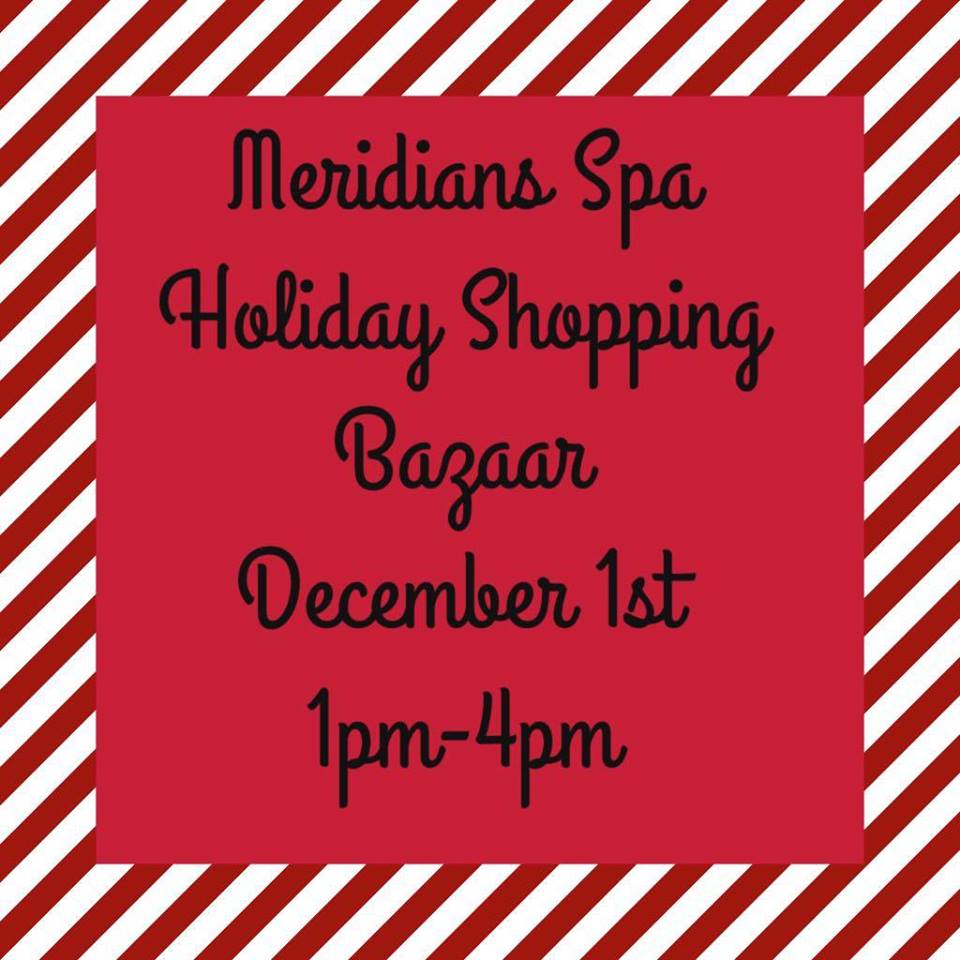 We will have Vendors, Chair Massage, 10% Off all Spa Products, Gift Baskets plus much more! Come join us!