~Our Massages~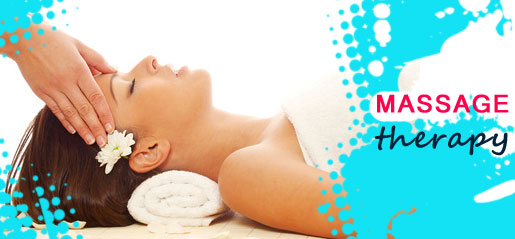 *Swedish Massage: $45-60Min. This is our Signature Massage where you relax your stresses away. Enjoy this full body massage with use of light to moderate pressures and a hot foot wash for added relaxation, perfect for those who just want to relax & unwind.
*Therapeutic Massage: $30-30Min.*$55-60Min.*$80-90Min. This is our customized Massage with blended pressure preferences using slow steady movements. The right amount of pressure is applied to the more tense areas of the body, relaxing muscles & tendons. Therapeutic Stretching Techniques is applied to targeted areas to decrease pain & increase mobility & range of motion. Pain relieving Gels/Heat therapies are also applied to promote relaxation and decrease pain. Also a hot foot wash for added relaxation with 60/90 minute massages. This massage is ideal for clients dealing with chronic pain, post-rehabilitation, daily aches & pains & post accident & injury.
*Couples Massage: $120-60Min.*$170-90Min. (Sorry unavailable at this time) A perfect treat for two! Share this memorable experience side-by-side in the company of a friend, family member, or that special person each having their own therapist. Relax and enjoy this unique personalized Massage with Therapeutic Treatments, Essential Oils & hot foot wash to address each person's specific needs.
*Prenatal Massage: $55-60Min. This gentle massage avoids sensitive areas of the body while targeting those pregnancy "problem" areas with mom-to-be lying on her back & side part of the time which is the safest way to Massage the mommy-to-be. Also a hot foot wash for added relaxation. A full sized wrap around body pillow supports the belly & upper body for comfort while a memory foam pillow cushions the knees & ankles. Benefits to the mom-to-be include: Eases back & foot pain~reduces pelvic pain~reduces stress levels~reduces swelling of feet & ankles~enhanced skin elasticity to reduce stretch marks~improved sleep & digestion~reduces sciatic pain ~helps relax and soothe baby.
*Hot Stone Massage: $70-60Min. This ancient technique is an experience beyond all others. An experience using smooth water heated hot basalt stones are applied to the body for deeper muscle relaxation as it melts away tension, aches, & pains Also a hot foot wash for added relaxation. The heat has a sedative effect to relieve chronic pain & promote deep relaxation. An amazing state of Bliss!
*Chair Massage: Spa-$1/Minute * Workplace-Ask for quote Our Chair Massages are offered here at the Spa or at your Workplace! A great option to reward or treat your employees or customers. No need to undress & privacy not needed. A great way to show your employees you appreciate them or just to offer that much needed massage to improve moral & mental & physical workplace skills. Neck, Back, Shoulders, Arms & Hands are focused on. It's an easy affordable way to put a smile on everyones face. Please call ahead to ensure your date/time is available. Payment Options: 100% Workplace / 100% Employee / 50% workplace-50% Employee Prices: $1/minute (Special Pricing for large groups) Travel Fee: $15 outside Coldwater City Limits (Branch County Only)
*Migraine Massage: $30-30Min. Our proven techniques help relieve pain from sinus pressures, head pain, and TMJ (jaw pain). Customized techniques are used on the Head, Scalp, Face, & Neck that help reduce or completely eliminate headaches/migraines, promote long term relief. Blended Essential Oils specifically designed for headaches are used as well as PNF (Therapeutic Stretching Techniques). Don't just mask the pain with pain pills, fix the source of the problem with Migraine Massage.
~Our Foot Treatments~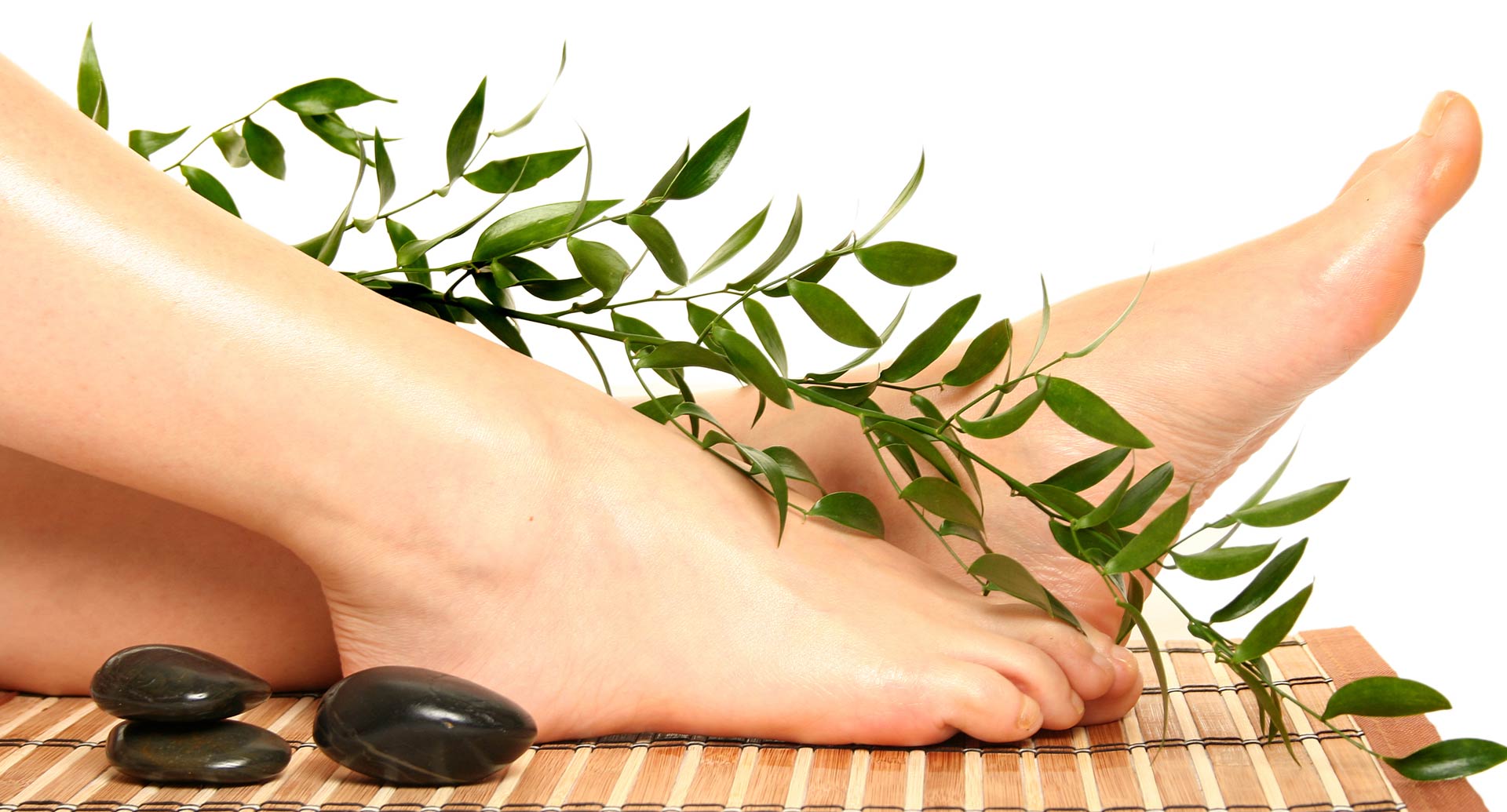 *(No nail or cuticle cutting or nail painting with these spa services, our salon does traditional mani/pedi services)
*Peppermint Twist: $15 Relax as a revitalizing Peppermint Mask gently rolls away dry, callused skin. Next a revitalizing hot moist foot wash followed by a stimulating foot file to smooth those rough edges. Finally an intensive skin smoothing treatment of tea tree & peppermint oils are massaged into the foot & calf leaving them feeling smooth & supple.
*Pedi-Delights: $25 Give your feet the extra pampering they deserve! A peppermint sea breeze mask, a sea salt scrub, hot moist towels, a stimulating foot file, a moisturizing body butter polish, an intense cucumber skin treatment, a foot massage with hot stones that include the lower leg, & finally an intensive paraffin rub leaving your feet feeling unbelievably soft. A Sweet Scent-sational Escape for your Feet!
~Our Body Treatments~

*Seaweed Slimming Target Body Wrap: $45-60Min. This wrap combines detoxifying properties of sea algae with the hydrating & exfoliating benefits of clay, ancient sea salts, brewer's yeast, & spirulina to provide metabolic stimulation of the skin. Softens, tones & tightens skin as it strips away inches to reveal a slimmer & more vibrant YOU! Also encourages elimination of toxins. This thermal wrap penetrates the nutrients into the skin providing the ideal cellulite treatment or weight loss program.
BENEFITS INCLUDE: Smoothes Away Cellulite~Weight Loss~Reduces Acidity in the Body (A more alkaline body is healthier)~Improves Immune System~Faster Metabolism~Total Body Detox of Chemicals & Impurities~Skin Tone & Elasticity Improvement~Reduced Pain & Stress
*Bacial- (Back Facial): $45 We got your BACK! A 5 step process to a BEAUTIFUL BACK you will want to show off! Enjoy a soft body brush exfoliation followed by an invigorating blend of aromatic dead sea salts & essential oils to exfoliate the skin. Then your back is enveloped in a warm Seaweed Gel Wrap for metabolic stimulation to detoxify & hydrate that provides excellent results from a more toned look, also reduces back acne! Next a Warm towel wash & Moisturizing Back Massage leaves your back with a healthy radiant glow.
~Our Facials~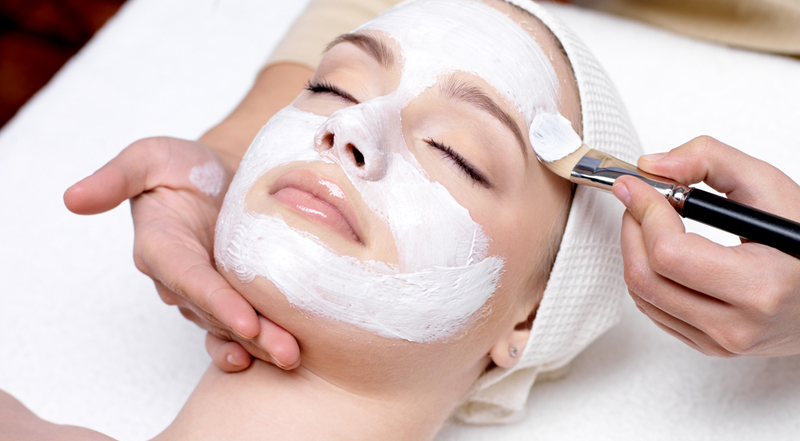 *(All FACIALS are 30 minutes except for the 4 Layered Facial which is 50 minutes)
*The Dead Sea Mud Facial: $25 Back in ancient time this mud was known as the "Fountain of Youth", Cleopatra sent her servants to gather this amazing mud so she could keep herself beautiful! Medical research & various studies of Dead Sea mud have proven results in preventing & treating various diseases & skin afflictions. Cleansing components pull out the bacteria & dirt on the skin, tightens the skin pores, reduces wrinkles & saggy skin making the skin invigorated. With 26 Essential Minerals & Trace Elements found nowhere else on the face of the Earth. This Facial Mask is suitable for all skin types. You will definitely feel as though you have received the Royal Treatment.
*The Pumpkin Facial: $30 This gentle moisture-rich mask is Ideal for Dehydrated & Aging Skin Types. Loaded with antioxidants with anti-aging ingredients to help Hydrate, Tone & Firm the Skin, it exfoliates while enveloping your face in Warm Pumpkin Spice Aromatherapy.
*Hydra-Medic Facial: $40 As seen in Redbook Magazine. Dermatologist Tested. This deep pore cleansing mask purifies & Controls Existing Breakouts while Helping to Prevent new ones from forming with a keratolytic formula that clears up acne & allows the skin to heal. Relax & enjoying this soothing & healing treatment.
*Hydra-Refine Facial: $40 Ideal for Oily Skin. It helps controls skin oil, rids the skin of impurities, & helps to eliminate future breakouts. Improves hydration without greasy residue, & will not dry out skin. Cools, Soothes & Heals Complexion Redness & Irratation.
*Collagen Facial: $30 Experience a satin smooth complexion that minimizes pores, moisturizes, & hydrates the skin. Suitable for all skin types. Great for hyper-pigmentation, dehydrated/stressed skin & helps Reduce Age & Sun Spots. Aloe, Vitamin E, Vitamin C & rose oil soothe, nourish and Boosts Skins Firmness.
*Hydra-Dew Facial: $40 Ideal for dry skin, this facial gives Your Skin a Virtual Lift. Providing in depth moisturizing, it helps to re-establish the Hydra-lipidic Protective Barrier while combating hyper-pigmentation to lighten & brighten the complexion. Delivers the Maximum Results in Minimum Time.
*Sports Facial for Men: $40 This Facial is designed with Men's Special Needs in mind. A cleanser exfoliation followed by a Calming Mask Treatment to balance the skin. Then a specialized moisturizing product to leave your skin hydrated, lifted & toned. A unique Customized Facial experience for Him.
*Biolight Facial: $45 The latest in Skin Brightening Science & innovative marine bio-technology. This facial helps Brighten & Diminish Uneven Skin Tone due to the sun, acne scars, hormonal changes, & certain prescription medication, while enriching the skin with it's added Anti-Aging Benefits. Raved about in Elle & Glamour Magazines. Clinical studies have shown that its marine & botanical actives work together to uncover a radiant, more luminous complexion & Helps Prevent Skin Aging & encourages cell renewal! An effective method in your quest to Achieving Outstanding Results.
*Hydra-4 Facial: $40 Calms, soothes & protects stressed out complexions while helping to Decrease Skin Sensitivity. Provides superior antioxidant protection while nourishing seaweed Retrains the Skin to be Less Sensitive & builds resistance to external factors. Smooths, calms, & restores a Youthful Appearance to the Skin, & prevents blotchiness & excessive dryness.
*Four Layered Facial: $55 Is a Premier anti-aging treatment which Cosmopolitan UK called..."The Best Facial of the Century". Experience layer upon layer of pure, fresh European seaweed ingredients to rejuvenate, tone and help firm the skin dramatically. The Results are Impressive! Younger looking skin with visibly renewed moisture & an afterglow the lasts. Just Touch your Skin & Feel the Difference.
~Our Ear Candling~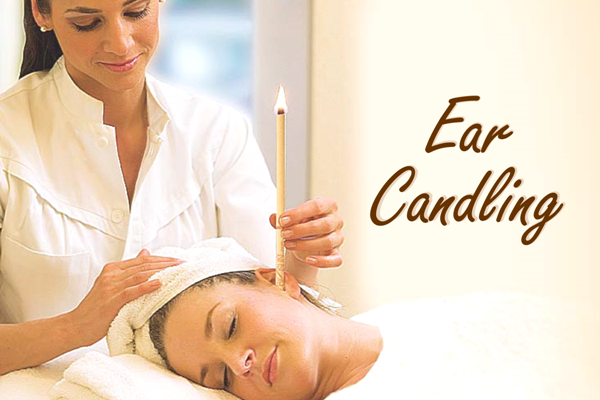 *Ear Candling: $25 This is an ancient method of removing excess wax/deep ear wax & debris from the ears with a cylinder type tube made of 100% herbal cotton muslin cloth with certified organic essential oils.
Benefits include: Relief of pressure & pain in ear canal & sinus, safe removal of excess & deep ear wax, helps balance equilibrium & vertigo, eliminating ringing & itching in the ear, fewer ear aches, infections & headaches related to the ear, pain in the ear, Improves decreased hearing due to ear wax, & ear infections.
You only need to do this approximately once or twice a year to maintain! This is a safe & holistic way of cleaning out the ears, and kids love this method too! Also candling is safe, painless, non-invasive & much less traumatic than the conventional methods such as the ear pick...OUCH...and flushing water thru the ear canal. (Cannot be used on someone with a perforated ear drum, tympanotomy/tube implants, inflammation in the ear, or a skin rash in or around the ear). Approximately 30 minutes.
Important: Ear candling is not recommended as a replacement for responsible medical care. Please consult your physician if you suspect a serious ailment before trying Ear Candling.